Subliminal Extacy #03

01 апреля 2001
Beginners Guide to Russian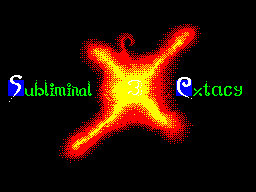 Beginners Guide to Russian
                          by Chasm/CPU

Here's a quick  list of words  to get you  started in the  great
language of Russian. Remember,  these words are used  very often
by youngsters so you can say them to pratically anyone. 
            jopa - ass
            huj - prik,dick
            pizda,monda - pussy
            ssuka - bitch
            yebat,ebatsya - to fuck
            yobanyj - fucking
            otyebis - fuck off
            yob twoyu mat,kozel - motherfucker
            drochit - to wank
            govno - shit
            perdet - to fart

Now, go and speak some Russian ;)

With best wishes, Chasm. 
---
Другие статьи номера:
Beginners Guide to Russian
---
---
Похожие статьи:
---
В этот день... 22 сентября
---